It's time to stop thinking about making your website and start creating your DREAM website
Make your DREAM Website in a weekend with the Dream Website Framework!
Inside the dream website framework, you'll get everything you need to launch your DREAM website in a weekend.
Join today — special launch price going up soon!
Tell me if this sounds like you:
You want your website up and running, or to make better sales.
You need to have your presence online so you can make sales without talking to people over and over about what you do.
You are overwhelmed by all of the steps you have to take and not knowing where to start.
You're over the frustration of DIY, GOOGLING and watching videos to piece everything together.
You're tired of THINKING about building your website or interviewing someone to build it, only for another day to pass with it still not done.
You wish there was an easy way to know what to do so you could launch quickly & simply so you can start selling your prodcuts and services!"
I help my clients with those same problems every single day.
And if you're like any of them, you've probably give into false beliefs.
False beliefs like…
"False belief #1: It's too hard to make a website.
We admit, it definitely seems daunting to make a website, because there are a lot of steps! Nowadays there are so many tools out there that make it so easy, that now you just have to learn how to use them! I'm going to let you in on a little secret though, every big agency follows a step by step process just like this, and now you can too! We'll walk you through every step, and you can even use free softward to design! You wouldn't make a sandwich differently everytime would you? What would be the purpose with that? It's the same with your website! what's special is not how you do it, but what you put inside!"
"False belief #2: Thinking of writing content STRESSES me out!
I tooootally empathize with you. I used to hate writing content. I loved to write, but the thought of writing a website content terrified me! I thought I need to sell and I hated selling! Once I learned to write to the person I wanted to talk to, and also that I was SERVING them not SELLING to them. Writing became so fun! I get it though, it can still feel super daunting, that's why we added the bonus plug in play CopyWires to set you up for mega success! Just think of a word and fill in the blanks!
And you won't have to worry about being salesy or selling. Ew. Our CopyWires will walk you through making the page, so you don't have to worry about selling."
"False Belief #3: It's going to take too long
Believe it or not, each module takes around an hour, and you could literally have your website up in a weekend if you just follow each step. I hate lengthy things. (Moon in Aires) I get impatient and just want it now! "
"False Belief #4: I'm not creative
WHAT if you have an idea or a business you're creative, and if you just haven't dared to dream yet, we'll walk you through each step!"
"False Belief #5: I have no ideas!
There are so many fun ways that you can start and not every single website has to be up for the purpose of making money! You can use it as your creative playgound to learn something new, showcase photos, or start a blog. Then you can start connecting with your audience in a brand new way by gathering emails. Then you will have an audience built up for when you are ready to create a business. Lastly if you're on the fence, the price is going up in 2 weeks so grab it now at this special price!"
"False Belief #6: I'm not techy (smart) enough!
I don't care if you can't even read and you're listening to this via a reader! You do not need to be techy or smart, you just need to go through the step by step process of the proven framework and answer the questions to tell your story, so you can help solve your customers problems. Plus with all of the awesome stuff life experience you have, I'm sure you have an interesting story to share. Lastly the tools of today make it so easy so you need no tech to do this! "
Imagine if…
There was a way to create and launch a your website in a weekend…
There was a way to easily know what to day on your website…
You could finally have a way to gather leads and make sales online…
You could wake up to emails from people interested in your products or services…
You could stand out for your niche by instantly connecting with your dream customer…
You could impact people by sharing your skills, your knowledge, and your gifts with a limitless audience…
All of that's possible inside Make your DREAM Website in a weekend without a web designer! Join today! Price increasing soon.

If you want a clear beautiful way to collect leads and want to learn to better define your niche or better talk to your niche so you serve them better with a clear, easy to use website. A better website could be a new lead generator and limitless possiblities to add new services, blog about our services and more!
When your starting a business it's the critical time to put your best impression forward. A clear website will help you get your message across clearly so your dream clients will connect with you and be attracted to you. Building your list and credibility.
Service based and E-commerce Business Owners
When you're in the business of selling products or services, a website provides the opportunity for you to sell online while you sleep! Instead of having to talk face to face with each person, your website becomes your 24 hour sales person! Woop! I lvoe my website email screen shots
"Hi, I'm Eric!
I'm a web designer and marketer who helps small business owners and entreprenuers to create and launch profitable websites so that they can book their calendar, make sales and grow their business."
"My favorite things to nerd out on is embarrasing to say here, but I'm a self confessed hair product Junkie! I'm also a complete astrology nerd, and love learning everything I can about people.
More relevant to you, I've built tons of enterprise websites, worked on websites that make millions of dollars a year, and have worked with hundreds of small business owners launch their websites and make their first (or better) sales online!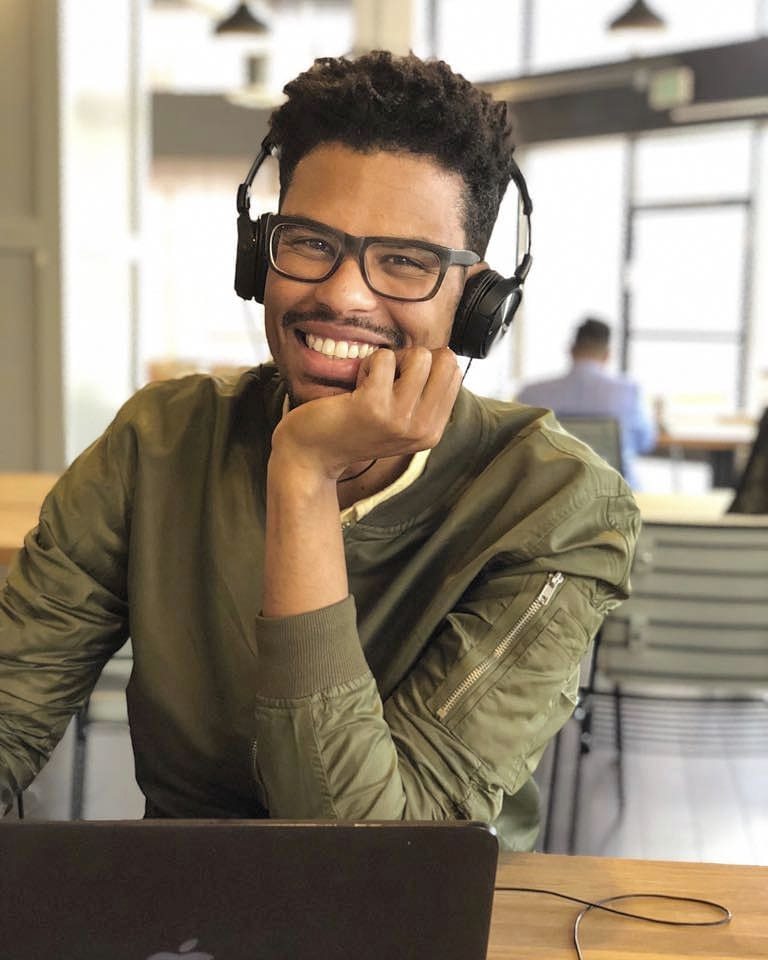 Why I Created This Course
As I mentioned, I created this course so I could help as many small business owners and entreprenuers gain back the time and effort they would or have spent, that comes with DIY.
If I could teach kids to make video games, I could teach small business owners to make a website. (These kids were coding from SCRATCH).
I firmly believe in the gusto and power of small business owners and realized that we all freeze when we don't know what to do next, so I set out to remove that obstacle so I could encourage and motivate my clients and as many business owners as I could by showing them that making your website is not only possible and not as scary as you thought but actually, really fun and rewarding when you just follow each step.
Make your DREAM Website in a weekend without a web designer! In Phase one you're use the DREAM Promise method to define who your dream customer, your promise to them to transform their lives if they work with your offer, and how to craft your offer. Next you'll learn how to DEFINE your brand using our proven BrandLite framework that we use with all of our clients to appeal to you AND your dream customers, so your dream clients will instantly connect with you! After you know your DREAM customer and have DEFINED your brand, it's time to CONNECT with your audience! We'll take you through the entire process of writing your copy and make it so easy. Think Madlibs style except for your business! After you've DREAMED, DEFINED, and CONNECTED It's time to BUILD! We'll take you through how to build your website on any platform, and show you a quick way to get started all drag and drop Now that you've DREAMED, DEFINED, CONNECTED, and BUILT your site, it's time to add the some fun touches to your design! We'll apply your brand to your website to make it look great! Now it's time to LAUNCH, PROMOTE, and GATHER! We'll walk you through everything you need to successfully promote and launch plus gather your new leads.
Join today! Price increasing soon.

There's more! You'll also get...
The Dream Promise Method ($250 value)
BrandLite Framework ($500 value)
CopyWire Templates ($250 value)
Launch Checklist ($25 value)
Lead Checklist ($25 value)
Website Step By Step Done & Done Checklist ($27 value)
Value yourself Worksheet ($97) Questions to ask to PRICE your services!
Get started today for just Got questions? I've got answers!
Due to the low low price of this Framework, there is no refund. But I think once you're in you'll think you would have paid the 1,000 dollars for the Framework.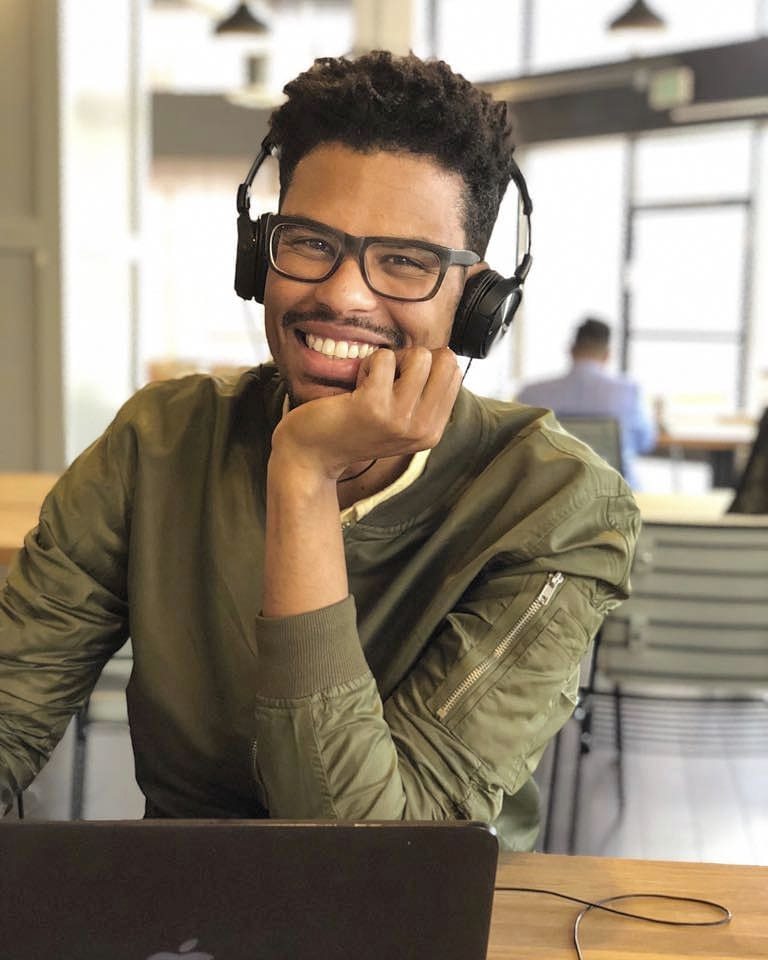 If you've read this far...
You have two options:
Continue to spend more time (and more frustration) trying to figure it out on your own…
Or, finally save time with a proven method for getting your dream website together with less frustration and more FUN."
Imagine where you could be just one month from now.
"You're ready to finally get your website launched or refined.
You're ready to stop stalling and getting frozen in not knowing what step to take next.
You're ready to start taking action using a proven method that will help you go further faster.
You're ready to help way more people and make way more money.
You're ready for a way to get there with less stress, less overwhelm, more joy, and more profits!
You're ready for The Dream Website Framework."